Hi! I love reading your matchups! I'm an ISTP-T and a Slytherin. I'm quiet but with close friends, I'm rather mischievous when I'm in the mood. I get bored easily and need a lot of space. I'm kinda frank. My friends say I'm good at giving advices but I think that's limited to practical ones. I'm useful in a crisis because I don't get emotional. But in the long run, I have trouble handling my feelings. I don't get attached easily. I also like trying new things just for the experience. Thank you!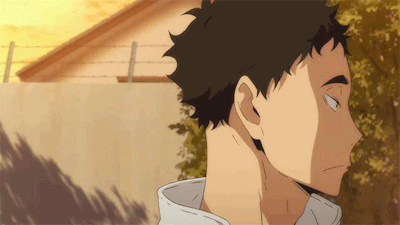 Matsukawa would be great for you! He's pretty level headed. People always have trouble handling with their own feelings and because of his steady personality, I think you'd feel comfortable enough to really open yourself up to him.
He definitely has thick skin, so even with your frankness, he'd understand where you're coming from. Also
I feel like even though this guy is quiet, he's one of the funnier ones. I think it'd genuinely be hard to get bored of him because you're always anticipating the next funny thing he's going to say/do.
He'd totally appreciate your willingness to experience new things as he also probably enjoys going on adventures/being mischevious.