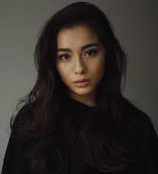 Nimlon Dragonprincess
Race: Nimlorthian
Rank: Crown Princess
Sexuality: Homoromantic asexual
Gender: Cis female
Character Summary:
Nimlon is the main character of The Stone Of Three. She is the Crown Princess of Nimlorth and the heir to the throne. She's been trained all her life to receive the Crown, and yet, when it comes time for her father, the King, to choose his successor, he employs the use of ancient, forgotten prophecies in order to place his cousin on the throne instead of her.
In order to become Queen of Nimlorth, Nimlon must find the Gift of Nilon, a magical gem called the Stone Of Three. However, given that magic was banned centuries ago, that's going to be rather difficult.
And so it is that, with the armies of the new King Moargith chasing her, she must find the Stone of Three and return to Nimlorth.
But there is darkness arising in the eastern land called Duroth, and if Nimlon wants to save her people, she's going to have less time than she thought.
——————————–
taglist: @inky-duchess​
ask to be added or removed