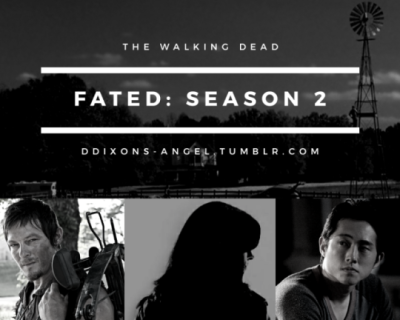 Summary: Gloria Rhee narrowly escapes Atlanta with her brother as the outbreak reaches the city. Luckily, they find a camp outside the city and together, they fend through encounters with the living and undead.
Starts a little before Season 1 and then follows the main storyline of the show.
Pairing: Daryl Dixon x OC
Warnings: major TWD spoilers, language, violence (the typical TWD stuff)
A/N: And we're back with another chapter! Please let me know what you guys think of this!
Chapter 6
Gloria stands by Beth's bed, checking over the girl and sees that she isn't responding even though her eyes are open. She takes the small flashlight from the night table and shines it in the girl's eyes, but there is still no response.
She sighs, "just like Glenn said, she's in shock and I'm afraid it is psychological."
"W-what do we do?" Maggie says, concern and worry written all over her face.
"Keep her fed, keep her hydrated, and don't leave her alone. You or someone from your family should keep her company, keep talking to her even if she doesn't respond. Since it's stemming from her psyche, the best thing is to try and pull her out of her shock, she needs her family." Gloria instructs.
"I'm worried about her fever. Is there anything we can do about that?" Maggie goes to sit on the chair on the other side of the bed, placing her hand on Beth's forehead.
"We can't give her medicine, we don't know how her body is going to react to that when it's in this state. Put a wet towel on her head, try to lower her temperature that way. I've seen this before, while I was interning at the hospital, and if her body reacts badly to the medication… we could lose her." Gloria purses her lips together.