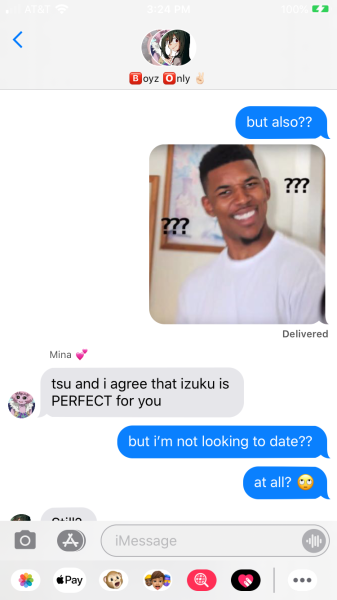 💚 Synopsis:
Y/N is a TV star starting her own YouTube channel. In the mist of vlogging, she reveals her horrible cooking. Her fans immediately tell Izuku, a cooking channel on YouTube, that she needs his help. They decide to collab and suddenly cooking is much more interesting to Y/N.
💚 💚 Warnings: 16+ for some suggestive content, drinking, etc. but mainly fluff, and a lil bit of angst.
💚A/N: Not exactly happy with this… but I'm also not entirely UNhappy. I hope you've enjoyed!! Also, this i the beginning of the angst, but I promise, it won't get TOO bad. Also, excuse my thumbnails, I am ten thousand percept NOT a YouTuber heh.
Let me know if you want to be added to a taglist!!
Send me your predictions if you want as well :)))