Movie Monday - Mar 9th, 2020
"Best Movie Duo"
Riggs + Murtaugh:
Since 1987 Martin Riggs and Roger Murtaugh have been the Best Duo.
In a span of Four Films they have Back-to-Back Battled Drug Dealers, South African Diplomats, Cop Killers, and a Chinese Human Trafficking Ring.
Currently in the first quarter of 2020 there is Buzz that Rog and Riggs will team up again for Lethal Weapon 5 (No Telling if they will use the Story Line laid out in It's Always Sunny in Philadelphia - S6,E9).
I never get Too Old for their Shit Shenanigans: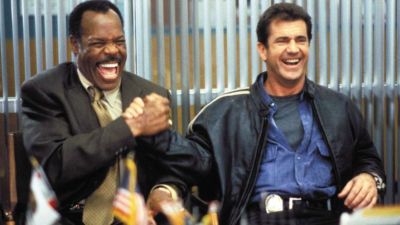 Highlights of the Best Duo Film to Film:
Lethal Weapon (1987):
You Never Forget the First Time You Met Your Best Bud.
Lethal Weapn 2 (1989):
Real Friends Hold Hand when you're in the Shit and/or on the Shitter.
Lethal Weapon 3 (1992):
Don't forget the Inside Jokes.
Lethal Weapon 4 (1998):
Only Your Bestie can make You Dance like a Fool in the Rain.
Fingers Crossed… If Lethal Weapon 5 does happen… Please don't suck.
HONORABLE MENTIONS:
- Cher Horowitz & Dionne - Clueless (1995)
- Tommy Callahan & Richard - Tommy Boy (1995)
- Seth & Evan - Superbad (2007)
- Dale Denton & Saul Silver - Pineapple Express (2008)