bro please..... more sugar daddy enji content.... I'm so parched..... tbh though I was just in it for the money and he was trying to be tender, I would break so fast and be all sweet to him because I'm weak for beeg man with emotions 🥺🥺
Part 4:
[You're seeing Enji Todoroki for the first time after his battle with the Nomu. You watched his harsh battle live on television and felt an extreme sense of dread, but you haven't been bale to get a hold of him since then. The news has yet to mention his post-battle condition other than he is alive.]
Enji: *Knocks on the door at around midnight like normal, but hardly gets the second knock in before the door is wildly swung open* Y/N I–
You: *cuts him off by roughly throwing themselves at him in a hug* What the fuck– I was so w… You're really okay…
Enji: *stoically* I brought you something. *hands you a small dainty bag that he usually uses to put your new lingerie in*
You: *internally* This fucking stupid ass Cheeto looking mother fucker! I was worried sick about him and all he can think of is fucking?! *externally* Owh~ You didn't have t… *trails off when seeing what's in the bag…*
Enji: I did have to actually.
You: H-how much money is this…?
Enji: Enough…
You: For what…? *internally* What's the fucking catch?
Enji: *He doesn't even invite himself into your home like he usually does* I realized some things, Y/N. Things about my self.
You: *internally* could you be any fucking vaguer? *externally* I think I might need you to explain, baby.
Enji: I am on my way to atone for my wrongdoings. I was never the greatest father nor was I ever much of a husband but most of all I was never deserving of this position– the symbol… the number one.
You: *internally* Where the fuck is he going with this?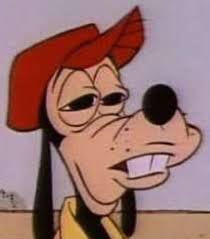 Enji: I think that the best way to start atoning is here, with us. Y/N, I won't see you anymore. This money should be more than enough to keep you on your feet for a while.
You: *internally and externally* what…?