Back to Bestiary Stuff (yay!)
So apparently it wasn't the right time to attempt to sell a short story, as the only person who bought it was my beta reader who'd already read it XD (thanks @rhapsody-under-pressure​!)

I still want people to read it, though. So… Take two?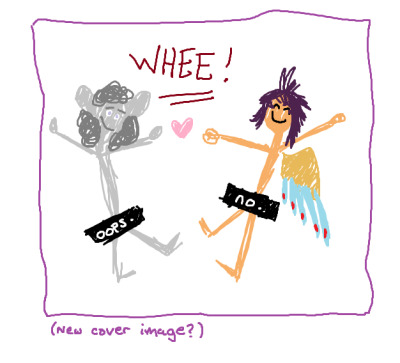 Ptery and Benji have a romantic encounter neither of them will soon forget. (and it's very serious as i'm sure you can tell from the cover image!)

Excerpt:
"Ah!" Ptery managed as Benji pushed open the door and guided them inside, where the scent of roses and daisies filled their senses. Several dozen flowers lay casually strewn about the room in beautiful serendipity, their stems somehow hidden by the decor. It was as if Benji placed them all individually, with purpose, just for this occasion–

"But you were sick all day!" Ptery complained, nudging the door closed with their talon.

"Was I?" Benji asked. He turned Ptery around, one tender hand on the small of their back as the other guided them to the bed. The duvet was covered in rose petals of the most enticing red.
Please MESSAGE ME here on tumblr if you are 18+ and I will send you a link to the story, no charge.