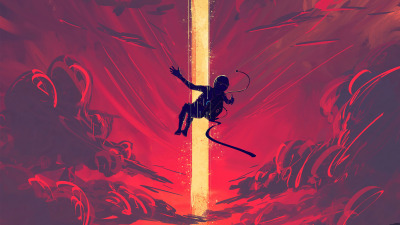 Ever feel like there is something holding your back every time you make a decision on your own? Others believe that, if there is something holding your back, it may be a sign that it will not have a good outcome, some believe that if there is something holding your back, it means you are currently holding on to something that is not allowed to carry while pursuing the decision, and there are some who believe that, it may be a fear that holds them back.
Love, a four letter word that drives out fear, but how come love gives us fears sometimes? Why do we fear love?
1. You fear love because you overlook the outcome.
You keep overthinking about what will happen in the future. You are always worried about it that could come to a point where it consumes you until you are no longer decided. Keep in mind that fear is a voice of your own demons. It controls you. It holds you back. It crushes you.
Relax your thoughts. Some of these thoughts are false and product of your imagination. Truly you may not easily control it, but remind yourself about the truth, remind yourself of the present situation and not overlook about the future.
It is good to be futuristic but not to the point that it drowns you to negativity.
2. You fear love because you got hurt before.
Pretty normal, give yourself the time it needs to mend its own wounds. Do not rush but do not punish yourself, do not close doors to someone who is willing to be better for you and to love you dearly. The pain of the past should not be carried to the future. Do not let it control you. Do not let it stop you from growing. Do not let it stop you from having a loving soul.
Not everyone will hurt you, I assure you that. There is someone out there who will love you with the love you deserve. Make sure that the past no longer hold you back because you may end up damaging others. Be patient with yourself.
Do not let your past experience hold you, let it be a lesson to you and create a better version of you. Do not be afraid of trying again.
3. You fear love because you think you are hard to love.
You do not want any commitment because you think people will leave you in an instant because you are hard to love. Yes, people who are hard to love exist in this world, not everyone has that soft personality.
Erase the thought. You will meet someone who is patient enough to understand what you feel and to understand your love language. You are worthy. Despite having a changing pattern, someone will love you for who you are.
4. You are not ready.
It is okay not to be ready, we do not need to rush because there are other priorities. Give yourself time.
It is better to be ready than to be reckless. Take your time. Do not rush. Love when you are ready, not when you just feel like it is fun.
5. It is just that… the past.
It is okay to admit that you are still into your past partner, it is okay to not be over it. What is not okay is loving another while holding someone from the past. It is okay to live in the past for awhile, it is okay to hope for the chapter to continue, while living in it, never forget the lessons it left you because these lessons are like materials in building a better you.
These are only part of the whole.
Give yourself time. Love is not something you rush, it is something that requires preparation. Above all, love yourself. Self comes first.
<Photo from hdqwalls.com>